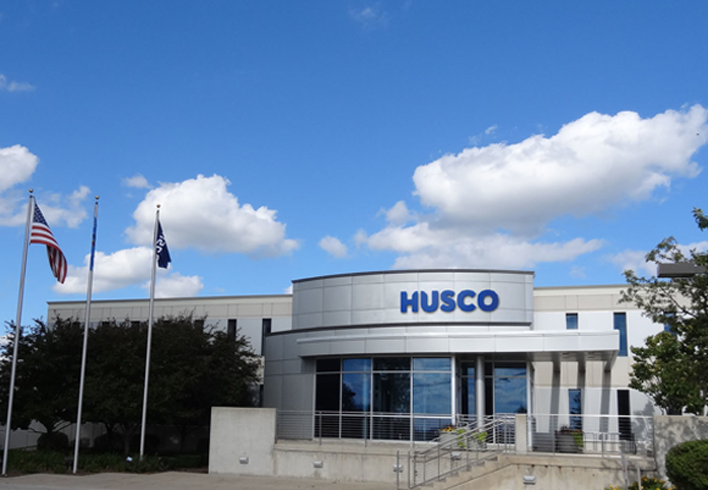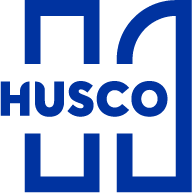 Husco is a privately-owned company specializing in high performance hydraulic and electro-mechanical components. They have over 30 years of experience designing and manufacturing components for Automotive and Off-Highway applications, and pride themselves on their collaborative relationships with their customers.
Husco has relied on Disus since 1996 to support their BaanIV ERP system. Disus was instrumental in the initial installation, data migration and production deployment and has remained engaged with Husco since then to design and develop solutions to address requirements predicated on the always changing business environment.
One such solution involved the problem of tracking and tracing of shipments for Husco's Off Highway division. The nature of the business means that transit times for shipments are often long (weeks/months). This, combined with a lean manufacturing approach, means that tracking and tracing of shipments is critical to prevent manufacturing process interruption. Normally, the solution to such an issue would be an EDI or B2B platform such as Ariba. However, this was not an option as many of the global suppliers are small and locally owned and thus do not have the scale necessary to operate complex IT infrastructure. Thus, Disus was engaged to find a solution.
IT departments and businesses in general like to use the term partner when describing relationships with 3rd party providers, contractors and suppliers. Yet few really achieve the level of trust and the knowledge of each other's business to establish that level of engagement. Disus and Husco enjoy one of a very few business relationships which can truly be described as a partnership. True business partners share common goals through understanding of business needs, resulting in delivery of high business value."

Dwayne Tieman, Director, Information Security & Enterprise Applications
Using our Transaction Framework, Disus developed an Advanced Shipping Notice (ASN) web portal for the Husco suppliers. Users can create ASN entries and specify all pertinent details of the shipment. This includes items being shipped, packaging details, barcode label information, ship date and tracking number. The web portal is integrated into the BaanIV ERP system via the Transaction Framework so that details of the ASN are updated in real-time in the ERP database. ASNs can then be tracked and reported on within the ERP to ensure that goods are shipped on schedule and with the correct shipment configuration. Moreover, the integration of the ASN web portal enables automated shipment receipts in BaanIV via a few simple barcode scans upon arrival. Automated inspection triggering based on various parameters to ensure quality control is also a feature of the portal.
Use of the ASN portal has greatly enhanced the accuracy and traceability of ASN shipments and has resulted in increased overall operational efficiency of the Husco Off Highway division. Importantly, it has a very low barrier to access for Husco's suppliers (only requires an internet connection and web browser) and enables them to participate without needing to invest in IT infrastructure. This ensures portal utilization across the entire supplier network which is critical for success.